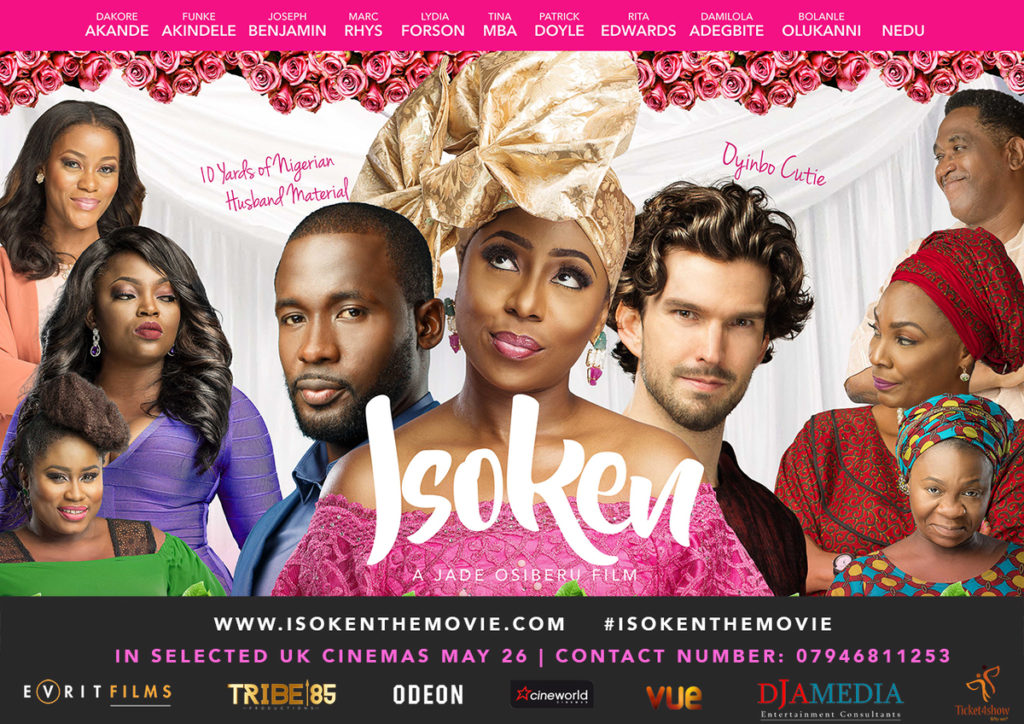 Isoken
Isoken
'It's OK' – Just be yourself and speak your truth.
Holidays can be full of surprises and this movie was one of them. On those days, I enjoy reading and watching dramas or movies ( in the plane – free makes it better 🙂 ). This realistic, sweet, home feel like nigerian movie (I purposely choose not to call it a Nollywood movie because of the difference of level) is definitely a must see, and this is why.
The story is light; and when I say light I mean  some people will find the storyline a little cliché but the story fell so true, so realistic, pointing out a lot of subjects in which most african woman (or man) will relate to. Either it's cultural expectations, stereotypes, marriage, beauty standards, role of a woman in society and moreover in a family, hardships for having a child – 'The sooner the better they say'.
This is a story about a woman, who loves, who dreams and has the courage to face her choices: from choosing between the 12/10 Edo man and the oyinbo* (choice between society standard or true love) to her hair styles.
Na butterfly you go tchop?
Being "old" (over 30) for a single woman in most african countries is considered as a failure no matter what she achieved in her life. So, this is Isoken, 34 years old nigerian woman, single, whose two youngest sisters are married. She will have to face the pressure of the society and family. It's a story of a woman of today, so if you want to laugh, dance, hang out with girls, chill and chat, shred some tears, get inspired and laugh again over a one hour and half story, this is for you.
Now, why is it a must see? Firstly, the soundtracks are masterpieces. The scenes, the actors, the filming are just on another level. Yes, I was amazed. And then comes the story. I kind of saw myself in Isoken and identified in her entourage some people that I will say 'Hey this is X', or 'This is auntie X'. I don't know if it's:
"You look like a market woman."
"What are you gonna do about this of your hair?"
"You look like a rural girl."
[When her friends were talking about her look for her first date]
" – You are not going to go natural on this one!"
" – You need something softer, more feminine…"
"Which one is MBA again ? Will MBA give you a husband?"
"God created woman to build a home."
"It doesn't matter what a woman accomplish in her life, unless she achieves to marry a man and have a baby."
the throwback she has on her life, feeling like she "failed at some life exam" or the fact that she is not married. 

But, in her I saw many women (me included), in her words I heard my voice and in her dad's advice I noted a life moto.

"I really wanted it because everyone wanted it."


"It's not your duty to make everybody happy."

Cast:
Isoken (played by Dakore Akande)
Osaze (played by Joseph Benjamin)
Kevin (played by Marc Rhys)
Agnes (played by Funke Akindele)
Joke (played by Damilola Adegbite)
Kukua (played by Lydia Forson)
Rume (played by Bolanle Olukanni)
Runtime:
102 min
Tracks:
Chemistry – Falz & Simi
OminiKnowest – Waje
Mama – Kiss Daniel
Iskaba – Wande Coal
Drift Away & Libra Man – Lindsey Abudei
Renegade Soldier – Bemyoda
Start Again – Falana
Ndiredi – Simphiwe Dana
Cleo – Tay Iwar
Desire – Odunsi
School your face– Temi Dollface
Production:
A tribe 85 production.
Directed, written and produced by Jadesola Osiberu
Executive producers: Oba Osiberu, Olori Osiberu, Dr Yemi Ogunbiyi, Morenike Okupe
Co-executive producers : Rémi Osiberu, Jide Bello, Joko Okupe
Co-producer: Olayinka Epega
Production manager: Abimbola Craig
Credits :
themoviepencil.com

pulse.ng
*white man.